Unite star-crossed lovers on the opposite ends of an incredible war! Help Rick, a young warrior, get together with Yuki and live happily ever after! 50 years after an alien invasion of Earth, humankind has fled to the planet of Kimori. The Jinrians are in love with their new home, while the Bidarians are obsessed with reclaiming Earth. See how their battle plays out in Alpha Kimori, a fun Role Playing Game (RPG).
Fantastic gameplay
Wonderful storyline
Unite star-crossed lovers!
OS: Windows XP/Vista/7/10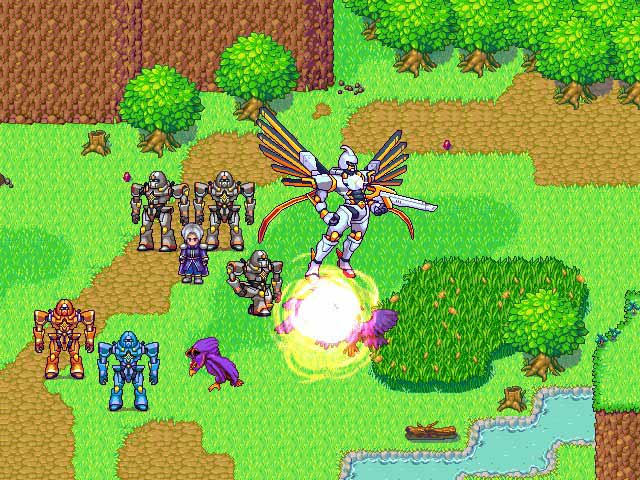 User comments:
Story-like game. This game, for a 2D type of RPG, is amazing, fun, and really gets your attention. The two people that created this one-part-of-three game have a fairly big background in helping create games, even if it's just for the art; some of which have been released on the Nintendo DS gaming systems.
Engaging story and characters and gorgeous graphics.
Pretty aweosme! Like in most RPGs, movments are basic, whatever, but battle scenes and storyline are fantastic! It just takes a while to get around is all. :D